For most people, gambling is fun and a great way to enjoy themselves. But, for a small minority, gambling can become a problem.
Problem gambling can affect anyone.
We want our customer to stay in control and gamble within their means.
Helpline: 0808 8020 133, www.gamcare.org.uk
Over 18 Only
Gambling whilst under the age of 18 is a criminal offence and the Casino at The Corinthian takes its responsibilities to prevent access by under-18s very seriously indeed.
The Casino at The Corinthian reserves the right to ask for proof of age from any customer and to carry out checks to verify the information provided. During this period of age verification, no winnings will be paid to any customer.
ARE YOU DEVELOPING A PROBLEM WITH YOUR GAMBLING?
Have you put at risk important or significant relationships, educational studies, a job or your career because of your gambling?
Do you chase losses by quickly returning to gamble when you are on a losing streak?
When you win, do you have a strong desire to return and win more?
Do you ever gamble until you have completely run out of money?
Are you reluctant to spend gambling money on anything else?
Do you ever gamble for longer than you had planned?
Do you ever gamble to escape worry, trouble, disappointment or frustration?
Do you feel depressed or suicidal because of your gambling?
Are you in debt because of you gambling?
Have you ever sold your own or your families possessions to get money to gamble or to pay off gambling debt?
If you answered, yes, you may be at risk of developing a problem.
STRATEGIES FOR HELP
There are a number of options that can be implemented to help keep your gambling dependency under control:
Please speak to the manager for more information and assistance.
Be honest

Stop hiding your gambling or keeping your gambling secret.

Talk about it

Talk to someone you trust — your family, a friend or call the GamCare Help Line on 0808 8020 133, for confidential advice.

Talk to the Manager

They do understand. Their experience in the industry gives them an awareness of the issues involved.

Take short breaks

Just having a reality break can help you see things differently. You'll feel better for it!

Set limits

Make a commitment before you start playing to set yourself a limit on how much time and money you will spend and keep to it!

Organise

If you're concerned about you gambling, organise a period of self-exclusion with the manager. It's simply filling in a form. After the period of suspension is over, it can be reviewed with the manager.
GamCare
GamCare provides a confidential Helpline throughout the UK and a range of on-line help. These services provide emotional support, advice, information and referral for people experiencing problems with their gambling and family and friends affected by gambling.
GamCare counselling provides a safe, confidential way for you to talk about your situation. Contact the GamCare Helpline for details of counselling and other support services available in you area. In addition, offers regular chatrooms, live website support on Netline, and facilitates peer to peer support via the forum.
The HelpLine is open 7 days a week, 8am — midnight. 0808 8020 133, www.gamcare.org.uk
SEEKING HELP AND ADVICE
If you are concerned about your (or someone else's) gambling, don't keep it to yourself; talk to a friend, parent or relative you trust. You may also find it helpful to seek advice from your doctor or the other following agencies:


Gam-Anon
Support for friends and families affected by gambling.
www.gamanon.org.uk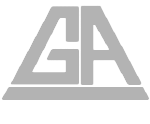 Gamblers Anonymous
A support fellowship for problem gamblers
www.gamblersanonymous.org.uk
Gordon Moody Association
A residential treatment centre for problem gamblers.
01384 241292, www.gordonmoody.org.uk

Citizen's Advice
Free, independent and confidential advice and information
www.citizensadvice.org.uk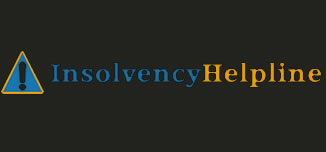 The UK Insolvency Helpline
Free advice on financial problems.
0800 668 1391, www.insolvencyhelpline.co.uk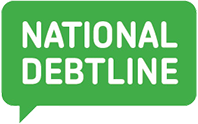 National Debtline
Free, independent and confidential advice on money and debt problems.
0808 808 4000, www.nationaldebtline.co.uk
Self-Exclusion
If you wish to be excluded because of a gambling problem, please download and complete this self-exclusion form
Please allow 24 hours between us receiving the form and updating our system.
SENSE – Self-Enrolment National Self-Exclusion
SENSE was launched by the National Casino Forum. For more information please read our leaflet below: